Partners of Bartang
Bartang is built on passion for adventure motorcycling and travelling. We are certainly not the only enthusiasts about allroad motorcycles, endless gravel trails and a campfire underneath the stars. That is why we would like to introduce you to our partners! Each with their own expertise, but with a shared passion.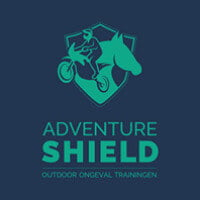 Adventure Shield - EHBO- en Adventure trainingen
   Practical training at a beautiful location in Drenthe, the Netherlands.
   Learn about first aid, navigation, motorcyle maintenance and riding skills.
   A good preparation helps you on the road, ready for adventure!
  Read more about Adventure Shield and the discount deal!
  Explore360 - Touring company for adventure motorcycling
  Off the beaten path, with a healthy dose of adventure.
   Organised and guided tours to great destinations!
   In a small group, on your own motorbike or a rental.
  Read more about Explore360 and the discount deal!
  Allroadpoint - Het adres voor Allroad motoren
Allroadpoint is a specialist in young allroad motorcycles of high quality. Only motorcycles in top condition, with an explicable history and a damage free past.