About us
About us
We are Peter Scheltens and Leonie Sinnige. We've been together for over 10 years and share a love for motorcycling, camping and adventure travel. Passions that can easily be combined and that is exactly what we did when we left in 2013 for a trip around the world on our motorbikes. For almost three years we rode around the world on two Honda CRFs: 112,000 km, through 56 countries on 5 continents. A journey full of adventure, remarkable encounters and spectacular routes.
The idea 

Before we left on our trip, we spent a lot of time finding the right equipment. For days on end we searched the Internet for high-quality products that were within our budget. We found what we wanted, but for this we had to go to dozens of different shops and webshops in the Netherlands and abroad. That is what we want to change with Bartang!
Our dream 

We want Bartang to be the starting point for your next motorcycle trip. One shop where you can go for motorcycle gear, luggage solutions, tools and camping equipment. And also the place where you go for advice and travel inspiration. We want to share our knowledge and experiences with you and offer high quality, innovative products that we would also put on our packing list. A webshop by and for adventurous motorcycle travellers, that is our dream.
Why Bartang?

Bartang is the name of a river and the valley it runs through in Tajikistan, a beautiful country in Central Asia. In 2016 we rode a route through this remote valley during our world trip. It was a tough ride, not only because of the technical riding challenges, but also because of the realisation that we were far away from the civilised world and were dependent on ourselves. For us it is still the ultimate adventure destination, the place where adventurous motorcycling, impressive nature and great wild camping come together.
P.S. Do you want to read more about our world trip? Have a look at AmsterdamtoAnywhere.nl/en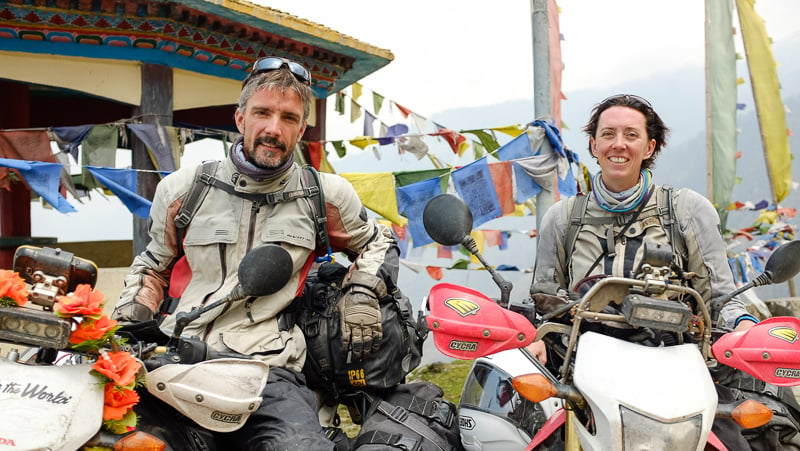 Bewaren