We are back and ready for the cold!
 

Unstoppable with Acerbis!

Anxiously watching your fuel gauge (or odometer for the older bike enthusiasts among us). Are you going to make those last miles to the fuel station or not? Meanwhile the alternatives shoot through your mind, what will you do if you don't make it? How far would it be? Have I seen any other vehicles in the last half hour?

This uncertainty is a thing of the past for your Yamaha T700 with the Acerbis 22L tank. With this fuel tank you have more than 6 liters of fuel extra, so you can drive up to 120km more. The fuel tank is easy to exchange with the original tank, all installation parts and the tank cap with vent hose are included..

 
 

SIDI boots dealer!

You probably know them, the Sidi adventure boots. Not for nothing a classic so therefore now also available in our store. The Sidi Adventure 2 is the ideal boot that keeps you dry in any condition. Besides the excellent protection, the boot is also comfortable. Ideal when you travel.
Youtuber of the month: Haye on a journey
It's content from a year ago but well worth a look. What I particularly like about it is that Haye's videos show that adventure on the bike is a matter of the right mindset and that you can achieve a lot with that. You don't need a perfect bike, tires or equipment.
In addition, the videos are extremely entertaining with delicious dry humor.
It's a pity that no new videos have been added. So Haye: Crank up your engine again and take us on an adventure!
- Maurice - 
We keep you warm this winter
Chances are you already have a handlebar heater or have considered getting one at least once. Because everyone knows that moment when your fingers start to get cold. Wiggle your fingers, they say, but unfortunately that doesn't work anymore at that point. 
With the KLIM handlebar muffs we now have the answer. These hand muffs are not only water and windproof, but they are also lined, which gives your hands an extra warm experience. This really makes a difference, even if you already have handlebar heating.  
You can mount the hand muffs directly over your hand guards. Sometimes it is hard to estimate whether you will need the hand muffs. Therefore they are easy to remove and store when you don't need them that day. This is also ideal if you regularly need to get out of the door early and temporary need a little more protection from the weather.
Do you really keep on riding during all weather types? Then the heated jacket from Macna might also be a solution. This low profile jacket can be worn as a vest under your motorcycle jacket without you having to sit on your bike like a Michelin man.
 

What's on your wishlist?

As the holidays approach, you've probably been thinking about what to put on your list. Or maybe you're just thinking about what to give someone else. Whatever it is, a gift card is always a good fit.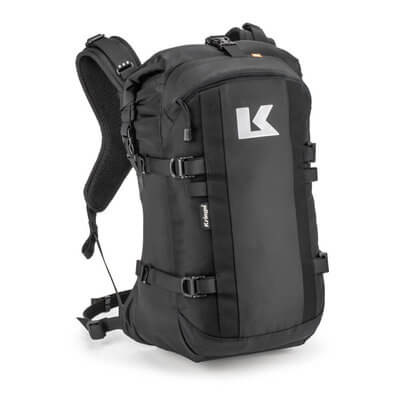 R22 Kriega backpack
€189.00