Everything new for April 2021!
There is light before the end of the tunnel!
At Bartang, we have wanted good bike lighting for a long time, but then only something that survives any adventure. With Denali, we are confident to send anyone on the trail. These very robust lights are resistant to all elements and have an unmatched light output!
KLIM 2021 Kodiak!
There is a new flagship in Klim's sport touring collection: the Kodiak! Klim has listened to its customers and came up with a design that offers more comfort through stretch panels, a detachable storm collar and an included down jacket. Kodiak was developed specifically for the European market, which is shown in the fit and sizes.
We are open!
Unfortunately, there isn't much to party on during Kings Day this year... That's why we open the doors! Of course we will have a nice selection of orange products this day, like the Orange Barkbusters VPS, The Klim Krios Pro Striking Orange and the Sol Emergency bivy bag! Make an appointment on the website to drop by!
Youtuber of the month: Steve Kamrad!
When a review is made of an Adventure Bike, it is often ridden on the road and with a bit of luck on a gravel track. Not with Steve Kamrad! Steve has been writing reviews for leading magazines such as ADV Pulse for years and also makes videos where the bikes are really put through their paces. For example, he took a BMW F850 GS to the Sand Blast Rally! Grab a beer and enjoy his videos!
Dutch way of chain maintenance!
The motorbike chain is the part that perhaps requires the most maintenance of the whole bike. Yet it is often an overlooked item. With the One Second Chain Oiler you can easily lubricate your chain by pulling the knob on the reservoir. In contrast to many competitors, you decide when you lubricate the chain, but also when you do not lubricate it!
Adventure Shield
After a long period of silence Adventure Shield is able to give lessons in small groups again. Martin already jumped over a couple of logs during the obstacle training, but also the Off-Road training is back on! Take a look at the website of Adventure Shield for the available dates!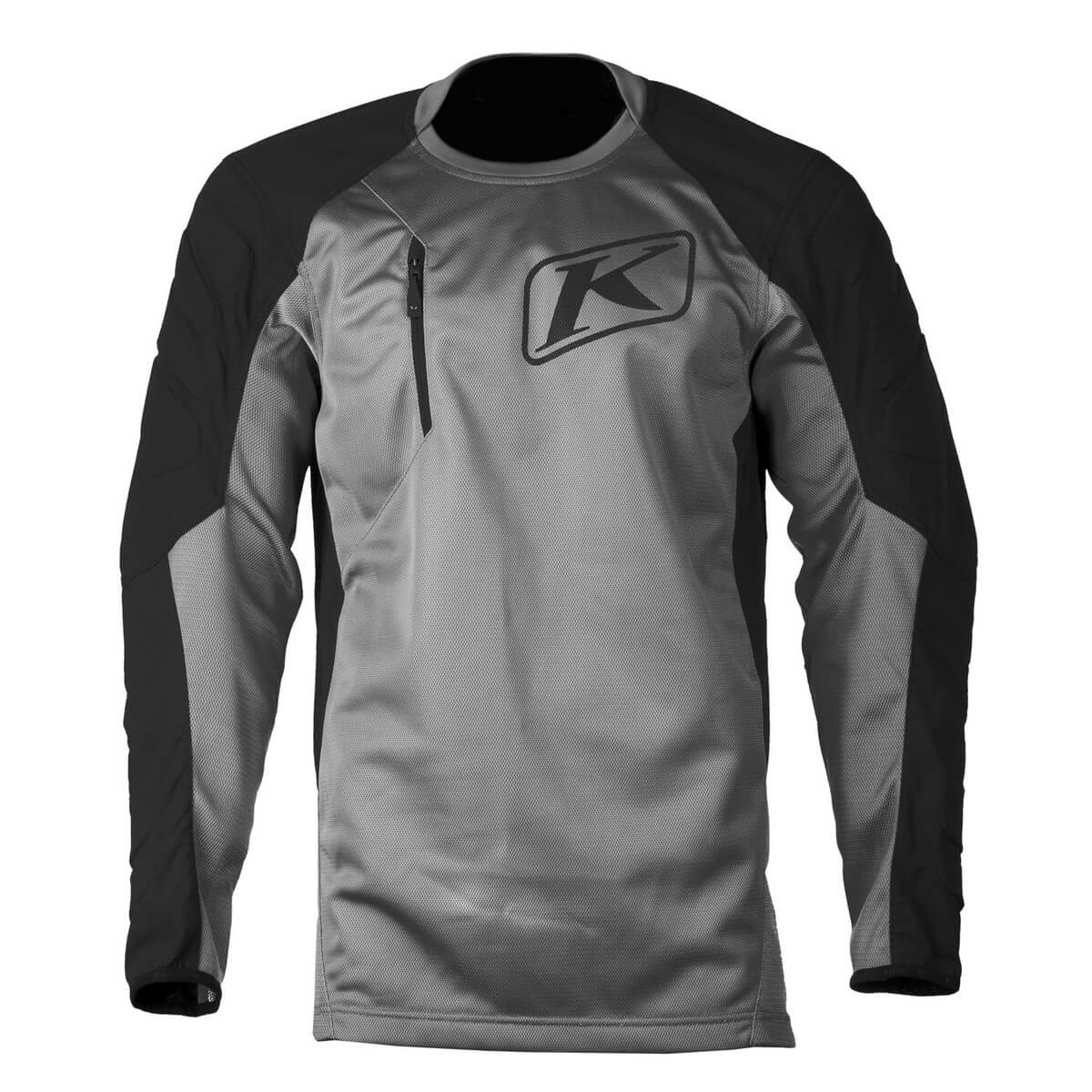 Tactical Pro Jersey - Gray
€150.00 - €160.00